Lamayuru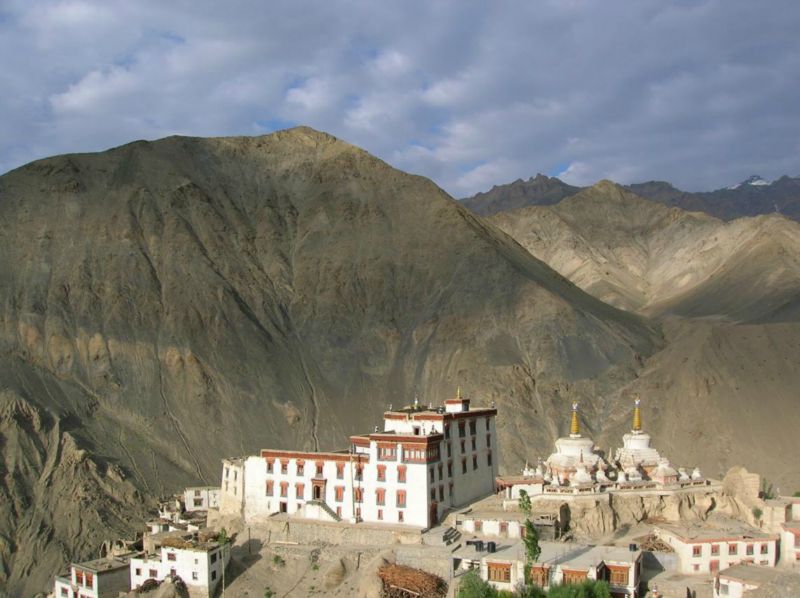 On the road to Zanskar we stopped off here. Our wonderful chum Dave was going trekking and I tagged along as far as Lamayuru. I had another dose of diarrhoea and was very weak. I decided to stay and rest there and waved goodbye as they went off on their trek. There was a monk there, Punchok Namgyal, who said that he was the only monk left in Ladakh still teaching the traditional way of carving mani stones. He said "this year I have no students" so I said "I'll be your student!". He got very serious and said that if I filled up my exercise book with good calligraphy of the mantra then he maybe might teach me. Each morning I would show him my previous day's work until at last he announced that I was to find a stone to work on. In between naps I would chip away with the tiny chisel and hammer, bits of stone pinging painfully off my forehead every now and then. At last it was finished and he seemed really pleased.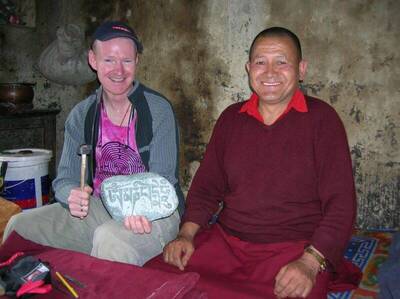 Hughie & Phunchok Namgyal, Lamayuru, 2005.
After a few more goes I eventually came up with this one – my favourite. This one was made a bit later, back in Leh. I had borrowed a moped and had gone out to the desert South of Choglamsar. Some locals had told me it was a good place to find good raw material for mani stones. When I picked this one up and was turning it over assessing it, there was a piercing cry above me. Looking up, a golden eagle soared just over head, amazingly close. It must have been checking me out. I was filled with a feeling hard to describe. Suddenly everything was so stupendously clear, bright and joyous.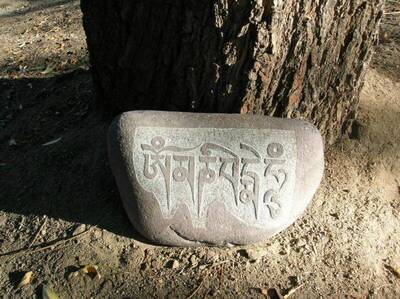 overhead
the eagle wheeled
golden
the furnace desert
the rock in my hands
momentarily
weightless